Lamma Bada Yatathanna
لما بدا يتثنى
18. juni 2023
"Lamma Bada Yatathanna" er det mest kjente arabiske tonediktet i muwashshah-stilen fra den arabisk-andalusiske litterære gullalderen. Sangen fremføres i 10/8-takt.


Muwashshah-stilen var en av de mest kjente formene for poesi i arabisk-andalusisk litteratur. Muwashshah-ene var sterkt strukturerte dikt som fulgte spesifikke mønstre for rim og rytme. De inkluderte ofte et refreng på slutten av hver strofe og kjennetegnes av kompleks ordspill, intrikate metaforer og en rik musikalsk kvalitet. Muwashshah-diktene ble som regel tonesatt og fremført med musikk og dans.
"Lamma Bada Yatathanna" ble komponert under den arabisk-andalusiske litterære gullalderen (ca. år 900-1400) på den iberiske halvøen. Denne perioden var preget av en levende utveksling av ideer, kulturer og kunstneriske uttrykk mellom arabiske, berberiske og europeiske kulturstrømninger. Det er usikkert hvem som har forfattet "Lamma Bada Yatathanna". Diktet har blitt overlevert muntlig gjennom generasjoner, og den eksakte opprinnelsen og forfatteren er vanskelig å fastslå definitivt så lenge i eftertid.
Diktet er skrevet på klassisk arabisk og kjennetegnes ved sine romantiske og mystiske temata. Diktet beskriver en lengsel efter ens kjære. Billedbruken i diktet henspeiler på naturen og sammenligner naturens skjønnhet med skjønnheten til den efterlengtede.

Hør Lamma Bada Yatathanna fremført av National Arab Orchestra


---
Ying Tzu 應子 (ca. 760-837)
12. juni 2023
Ying Tzu, a poet of the Ying Dynasty, mostly wrote contemplative verses that captured the emotions of human existence.


Ying Tzu was born into a scholarly family in the prosperous city of Chang'an, the capital of the Ying Dynasty. From a young age, he displayed a interest in literature and immersed himself in the classics of Chinese poetry, philosophy, and history.
Ying Tzu's verses were deeply influenced by the spirit of other Ying Dynasty poets, and his poetry reflected the aesthetic ideals of the era, often exploring themes of nature, love, introspection, and the transience of life. Ying Tzu's poems are characterized by their introspective and philosophical nature, delving into the complexities of human emotions and the fleeting nature of existence. His words were imbued with a sense of melancholy and a deep understanding of the human condition.
Ying Tzu's poetic pursuits also brought him into contact with historical events that stirred the depths of his emotions. From the Dun Basi Rebellion, a devastating conflict that shook the empire, to the decline of the Northern Dynasty's central authority, these tumultuous times permeated his verses, revealing his concerns and reflections on the state of the world.
les videre...
Fra Bach til Mozart
25. juni 2023
Overgangen fra barokken til rokokkoen i musikken innebar en betydelig kulturell og stilistisk endring som begynte å finne sted rundt år 1750 i Europa. Denne overgangen var ikke skarp eller ensartet, men snarere en gradvis utvikling som påvirket ulike regioner og komponister på forskjellige måter og til litt forskjellige tider.


Det var i hovedsak to grunner til at den galante stilen, så empfindsamer Stil og til sist rokokkoen og klassisismen tok over for barokken. For det første ble både publikum og lokalene forandret. Allerede fra 1720-årene av ble det bygget lokaler til offentlige konserter i stadig større grad i London og Paris, og dette spredte seg utover Europa på 1700-tallet. Slik ble musikken stadig mer tilgjengelig for det fremvoksende borgerskapet.
Kommersialisering av komponistyrket spilte også en betydelig rolle i overgangen fra barokken til rokokkoen. På 1700-tallet vokste borgerskapet frem i Europa, og det ble en økende efterspørsel efter musikk og underholdning utenfor aristokratiets og kirkens domener. Dette førte til et kommersielt marked for musikk, og komponistene måtte tilpasse seg forventningene og smaken til et bredere - og betalende - publikum.
Debatten som fulgte overgangen fra barokken til rokokkoen i samtiden var livlig og synspunkter og estetiske preferanser var mangeslungne. Noen motsatte seg endringene og hevdet at den nye musikken var for lettvint og manglet dybde og kompleksitet. Andre så på rokokkomusikken som en frisk og velkommen forandring, og mente at den bedre representerte den tidsånden og uttrykte mer følelsesmessig inderlighet. Disse debattene fant sted i musikktidsskrifter, i konsertsaler og i hoffmiljøer rundt om i Europa.
Les videre...


---
The Toronto Incident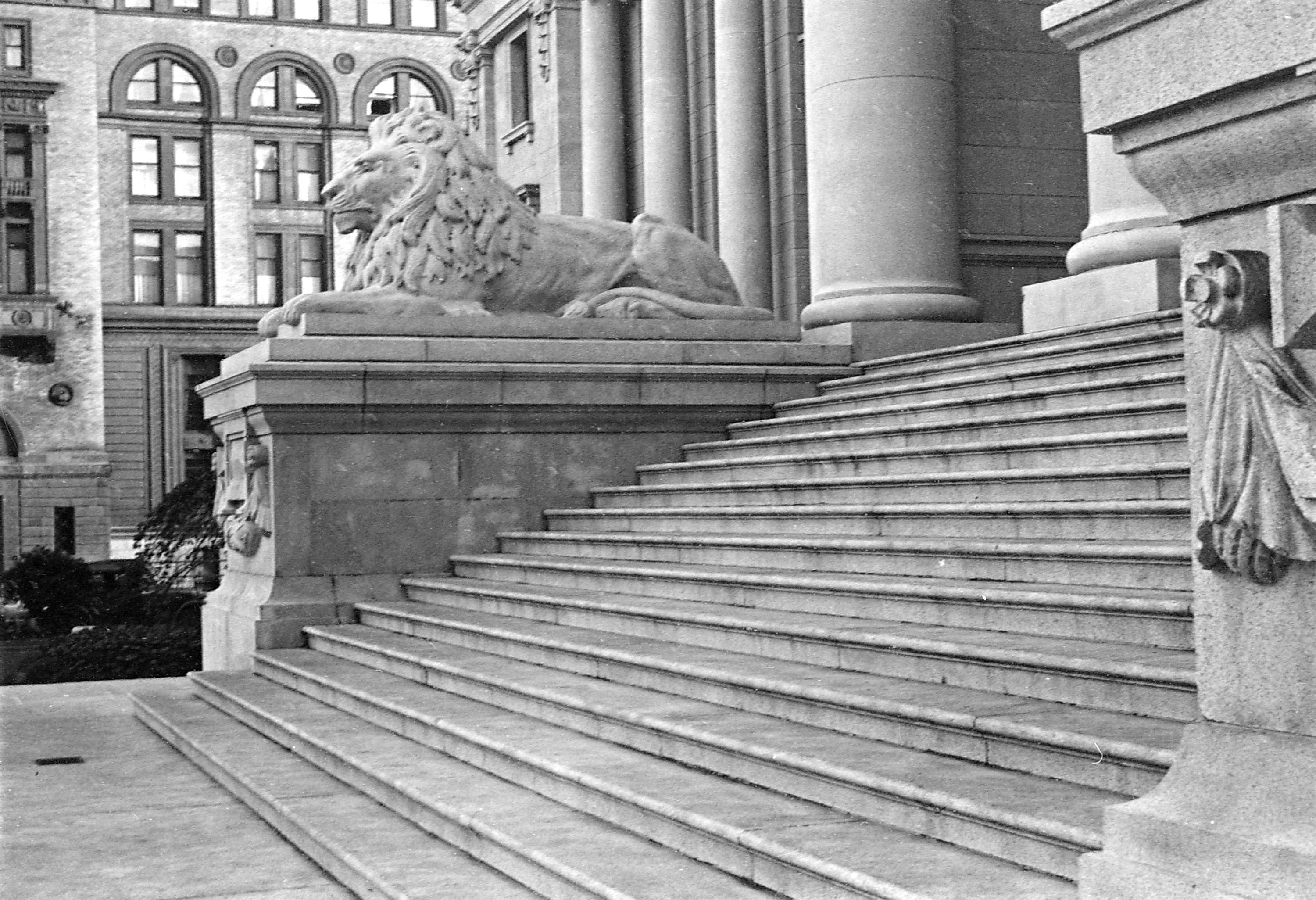 She exited from the majestic triple-arch entrance of York County Courthouse. The former Toronto City Hall had not served as a court since 1900 and was now an Italian restaurant. Sonia always thought that courthouses should amount to cavernous hallways, stuffy rooms and intimidating exterior stone steps, which had to be either ascended or descended. Classical columns should display legal authority and preferably statues of lions or the very least historical figures on horseback should spell out where the law reigned. The architecture of the old City Hall did spell this out, which was why Sonia occassionally had lunch there. She could practise ascending and descending.
The courthouse where she attended hearings had none of that. Most court hearings these days took place in a modern court building, carpeted, with elevators. It had a small cafeteria and holding cells in the basement. There were airport-like security gates with RFID cards issued to lawyers and judges. A large waiting area in the lobby overlooked the busy city streets through enormous windows. The lawyers have a lounge on the main floor. Sonia went there often.
While interning she would watch every move the lawyers made and dutifully write down questions they asked their clients. It was slightly more presentation to it than skill, but without skill the examination would just be a blunt instrument rather than a scalpel used to cut testimony apart to get at the truth. And what is the truth? The truth is what the lawyer wants the court to hear. There are always many facets to the same story, even to the same sentence. The clients are interesting people with sad stories. People offend the law for all kinds of different reasons and justice is ultimately a ruling in favour of one's client.

Les Sonia Abendmauers romanføljetong The Toronto Incident i Taliban Norge!